The Iowa Environmental Mesonet (IEM) collects environmental data from cooperating members with observing networks. The data are stored and made available on this website.
IEM Daily Feature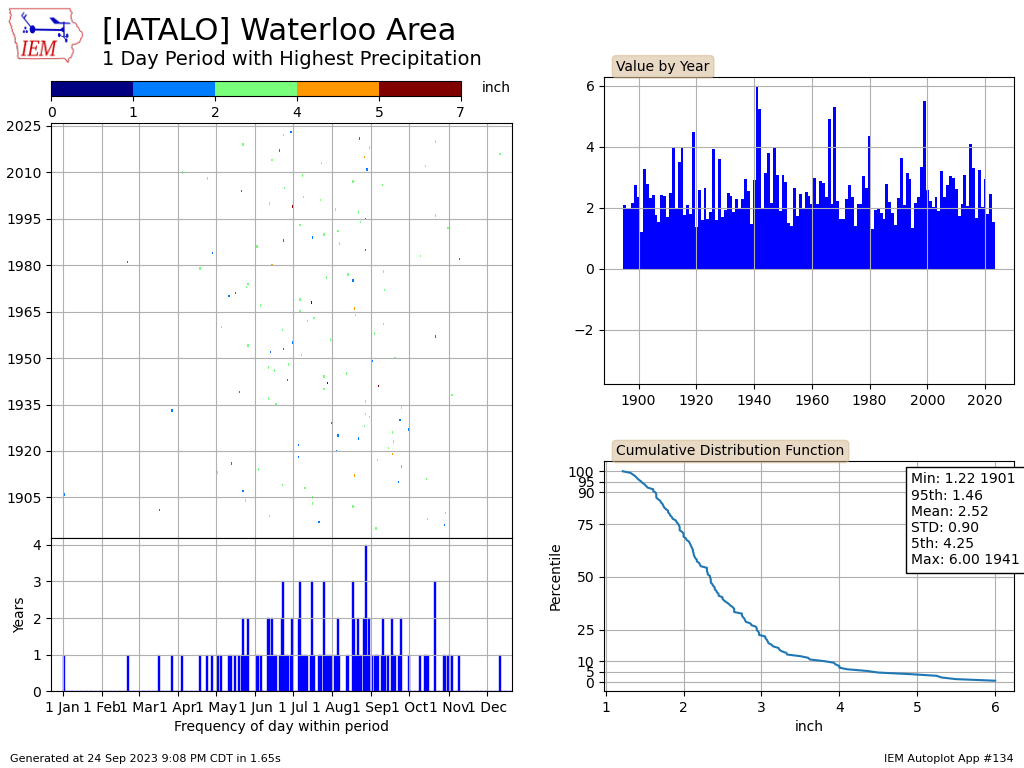 Wettest Day in September
Posted: 25 Sep 2023 05:30 AM, Views: 560
With 1.30" reported on Friday, Waterloo had its wettest day of the year so far. The featured chart presents some metrics on the wettest day of the year for Waterloo. The left panels show the amount on the wettest day and a simple histogram for the events by the day of the year. The right panels plot the max precipitation by year and a cumulative distribution function for the values. Having just a 1.30" total as the maximum yearly value is rather low compared to the period of record data. Having the event during September is not all that exceptional and there have been years with the data occurring during later months of the year.
Previous Years' Features
Decorah IA 9 Sensor, IA Webcam: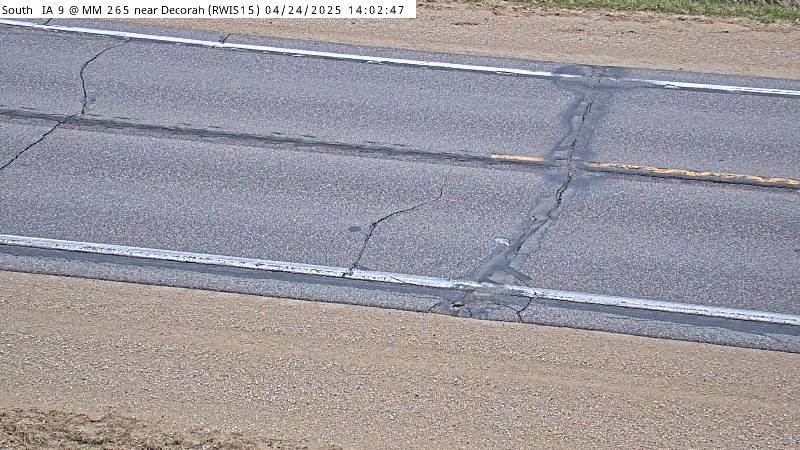 View other webcams
News Items
Current Website Performance:
Bandwidth: 22.5 MB/s
Requests/Second: 1,469
Soil Temperatures
Data from the Iowa State Soil Moisture Network is found on this website and daily soil temperature averages are used to produce the highlighted analysis.
Precipitation
Current Data
The IEM combines data from participating networks into products like maps shown above and web applications to analyze the data.