IEM Daily Feature
Monday, 13 December 2004
Oh yeah, winter...
Posted: 13 Dec 2004 08:22 AM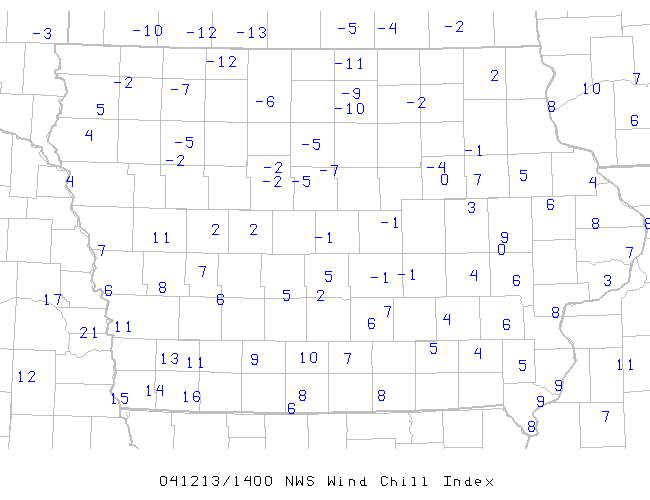 View larger image
8 AM wind chills on 13 Dec 2004
Generate This Chart on Website
Sometimes we forgot how Iowa winters really are when the temperatures remain mild and there is no snow on the ground. Then days like today come and we remember what that cold northwest wind really feels like. Wind chill temperatures are running below zero this morning in Northern Iowa. The good news today is that the wind will eventually die down.