The Iowa Environmental Mesonet (IEM) collects environmental data from cooperating members with observing networks. The data are stored and made available on this website.
IEM Daily Feature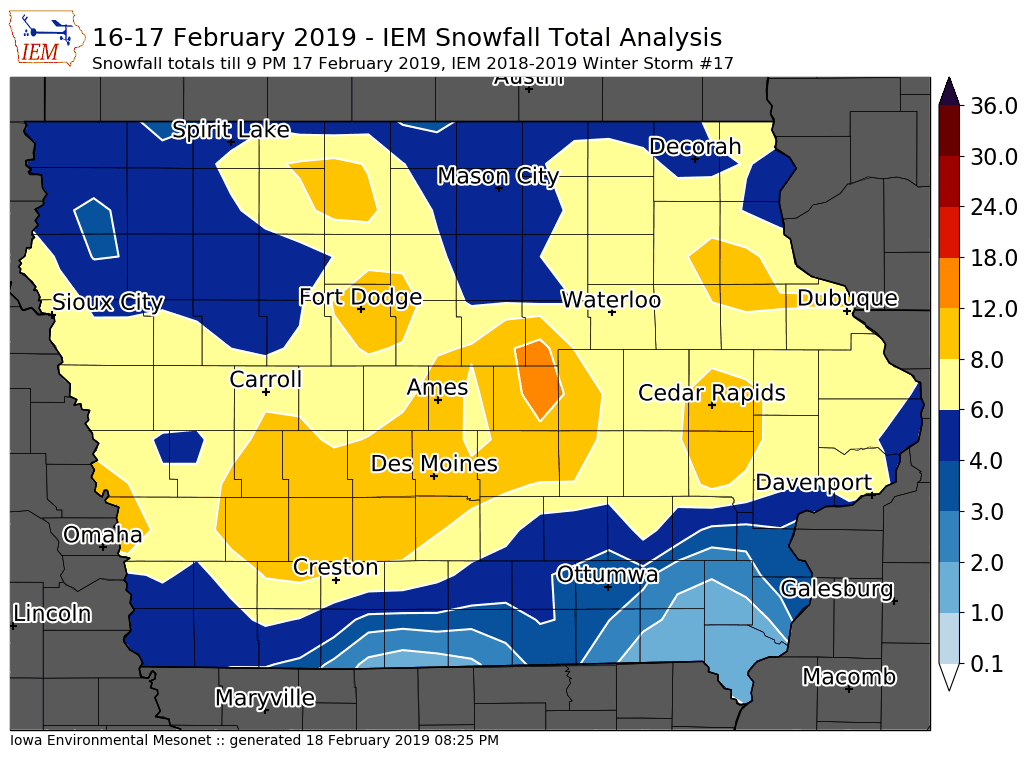 '18-'19 Winter Storm #17
Posted: 17 Feb 2019 09:17 PM, Views: 145
Tags:
winter1819
The winter storms continue at a frantic pace and continue to pile up the snow totals over Iowa. The most recent round brought six to ten inches over a good portion of the state. The snow created for terrible travel conditions early Sunday morning, but light winds helped to get the situation back under control by late Sunday. These late season snow events are also helped by an ever increasing sun incidence angle and lengthening days, both helping to clear concrete surfaces. The featured map will be regenerated on Monday once more totals are reported from the COOP and CoCoRaHS networks.
Previous Years' Features
NWS Snowfall Reports:
View Snowfall Reports on Map
Estherville - Hwy 9, IA Webcam: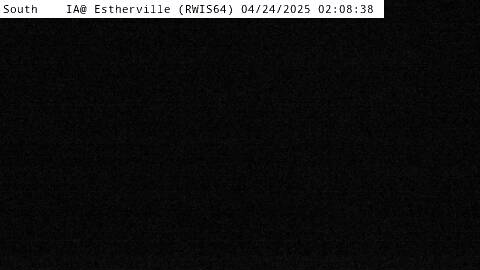 View other webcams
News Items
Current Website Performance:
Bandwidth: 7.8 MB/s
Requests/Second: 1,066
Soil Temperatures
Data from the Iowa State Soil Moisture Network is found on this website and daily soil temperature averages are used to produce the highlighted analysis.
Precipitation
Besides point observations of precipitation, the IEM also processes gridded rainfall products made available by NOAA. This information is archived and made available in GIS ready formats.
Current Data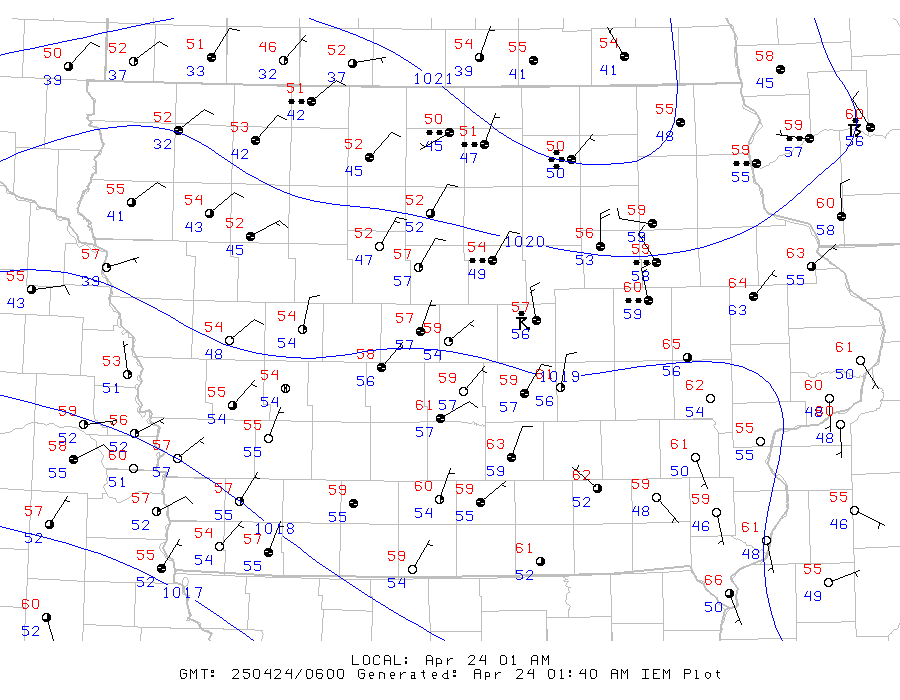 The IEM combines data from participating networks into products like maps shown above and web applications to analyze the data.