IEM Daily Feature
Friday, 11 November 2005
Severe Weather Saturday?
Posted: 11 Nov 2005 07:12 AM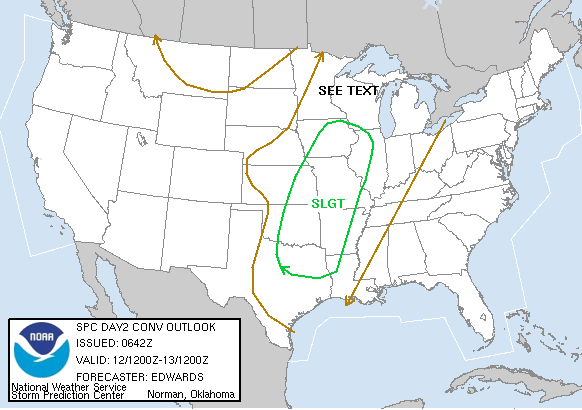 View larger image
Day2 convective outlook for 12 Nov 2005
The Storm Prediction Center has a slight risk of severe weather analyzed for Iowa on Saturday. A strong cold front will approach the state and should kick off some thunderstorms late Saturday afternoon. The main threat appears to be gusty winds. Temperatures will continue to be very warm with highs in the mid 60s.
Voting:
Good = 36
Bad = 21
Tags: spc